Cambodian Deputy Prime Minister SUN Chanthol Visits VectorBuilder to Explore the Collaboration in the Medical and Health Sector
Cambodian Deputy Prime Minister and First Vice Chairman of Council for the Development of Cambodia (CDC), SUN Chanthol, along with senior government officials from entities including the Foreign Trade Bank and the Investment Committee, conducted an official visit to VectorBuilder's R&D and manufacturing base in Guangzhou, China. The delegation was warmly received by VectorBuilder's Vice President of Strategies, Nicholas Huang.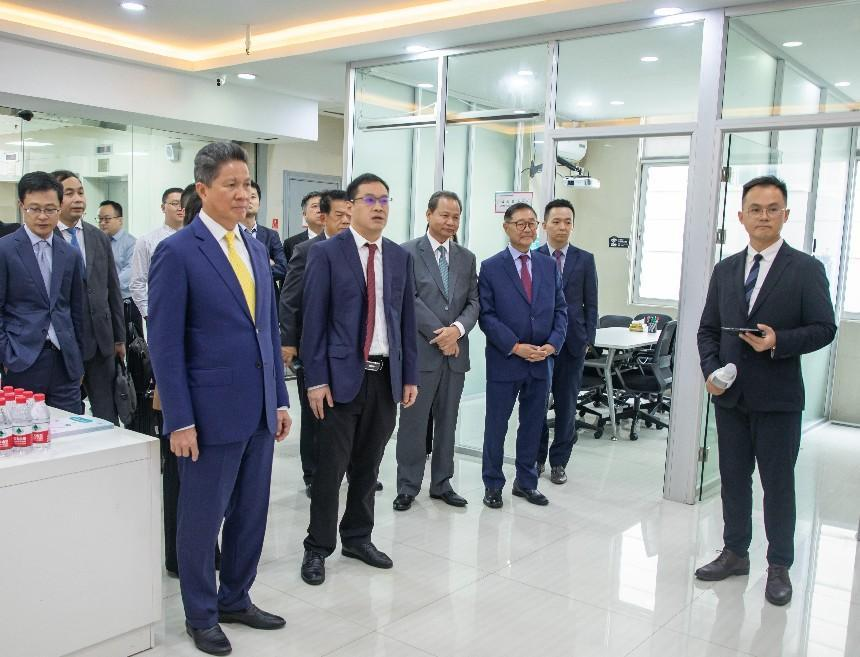 Nicholas Huang highlighted the significant progress and achievements the company has made in the field of gene delivery since its inception. VectorBuilder now serves customers in over 90 countries and regions and earned the distinction of unicorn status this year. Committed to advancing research and development, VectorBuilder aims to enhance its services in the global life science research and gene-based pharmaceutical sectors, contributing to the advancement of worldwide life science research and the increased availability of gene-based medicines.
During the visit, Deputy Prime Minister SUN discussed a range of topics with the VectorBuilder team, exploring opportunities for cooperation in biopharmaceutical research, innovative drug development, and healthcare. Mr. SUN conveyed the Cambodian government's deep interest in advancing the healthcare sector and expressed their desire to strengthen the nation's medical facilities and pharmaceutical supply chains through partnerships with biotechnology companies like VectorBuilder.
Nicholas Huang also expressed VectorBuilder's gratitude for the opportunity to collaborate with Cambodia. VectorBuilder's mission is to play a pivotal role in improving global healthcare, especially by promoting international collaborative innovations in the field of gene delivery and genetic medicine. In particular, any collaborative relationship forged with countries in need like Cambodia could serve as a model for how the world's leading biotechnology companies could share their innovative capabilities with the wider global community.